2012-05-18 06:00:00 by SMARTBRIDE
DIY Wedding Guest Book Ideas
When it comes to planning all the little details for a wedding, some brides love it, while others dread it!


If one of the things you're struggling with is how to come up with a guest book idea that doesn't involve guests just signing a book, we've got some inspiration for you!


At Smart Bride Leah's wedding, there was an antique photo booth. They provided tokens and encouraged guests to pose for pictures, gluing 2 of the 4 they received in a strip in a book for us, along with a message. It became a fun keepsake that they flip through constantly.

Browsing pinterest, we came across tons more inspiration for guest books. Hopefully it sparks something for you!


Wedding Tree GuestBook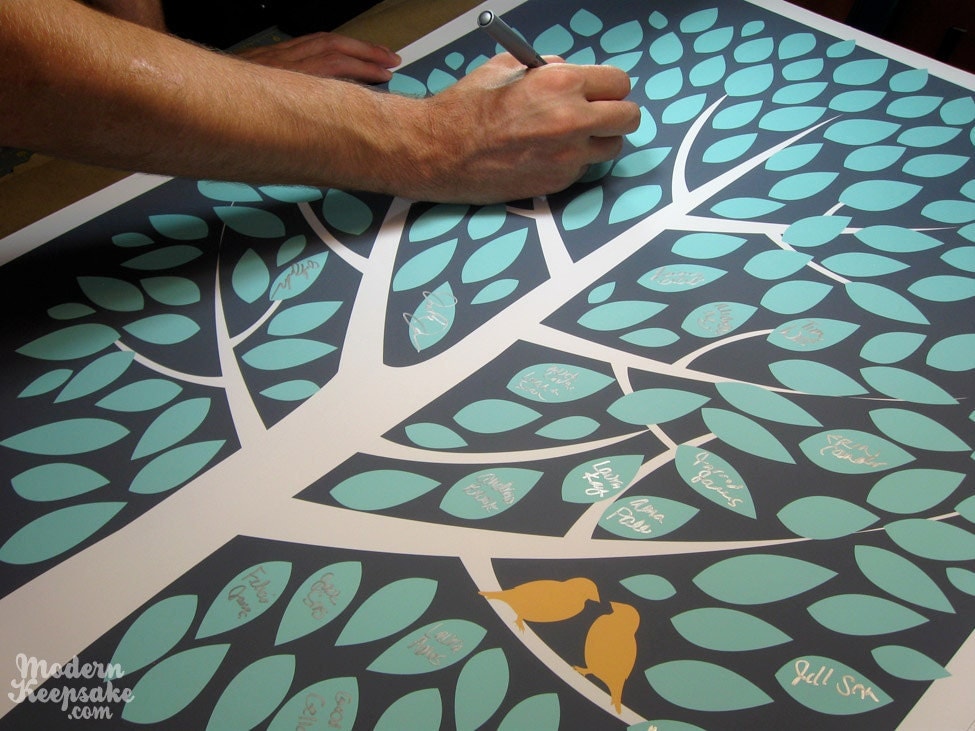 Your guests will bring this tree to life by autographing each leaf. A great way to remember all of the people who help you to celebrate your big day. From Personalized Prints on Etsy

Fingerprint Balloon GuestBook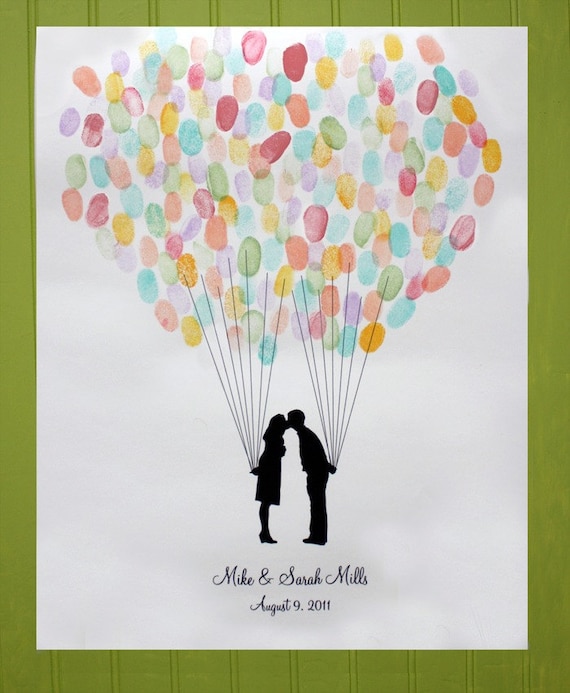 Have your guests leave their fingerprint on this Custom Silhouette Print, made just for you, with your silhouettes. After the wedding you can display it on your wall, as a reminder of your special day.

Quilt GuestBook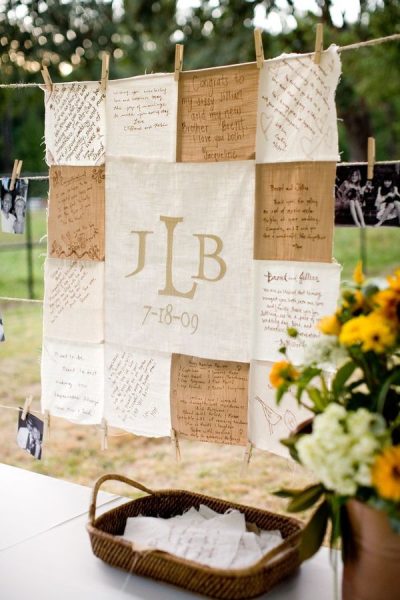 Leave fabric swatches for your guests to write a small note on and then stitch together for your own unique quilt!

Wine Lover GuestBook

Save up those wine corks and have your guests write a wish and drop the corks into a stylish apothecary jar you can display in your home.

Wishing Stones GuestBook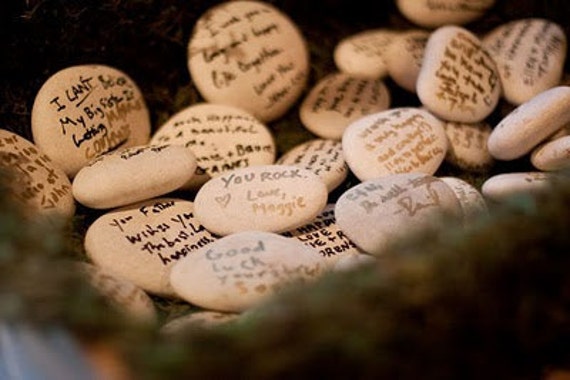 Similar to the cork idea, this idea is great for any eco-friendly themed wedding and a fun and unique way to have your guests send their well wishes to you! From the Papery Nook on Etsy.

Check out more of our guest book ideas on pinterest!